For this round of the Crazy Cooking Challenge (CCC), we are looking to find the best blueberry muffin recipe. I immediately knew that I had to make my favorite muffin, Barefoot Contessa's Tri-Berry Muffin. However, the rules for the CCC are that you must make a recipe found out there in blogland......but one quick search, and I found that
The Sisters Cafe
had tried, and loved, this recipe.
This recipe is more than just a blueberry muffin recipe. It's got blueberries, raspberries, and strawberries! And there's a little twist in the recipe.......you don't add the sugar until the very end of putting the batter together. This allows the sugar to form a delicious crunchy top on these muffins. I've made these 4 or 5 time now, and they have always been a hit!
Triple Berry Muffins
Source: Barefoot Contessa via
The Sisters Cafe
3 cups flour
1 Tbsp baking powder
1/2 tsp baking soda
1/2 tsp salt
1 1/2 Tbsp ground cinnamon
1 1/4 cup milk
2 eggs, lightly beaten
1/2 lb. (2 sticks) unsalted butter, melted
1 cup fresh blueberries
1/2 cup fresh raspberries
1/2 cup diced fresh strawberries
1 1/2 cup sugar
Preheat the oven to 375 degrees. Line or grease muffin cups. Sift dry ingredients together in a bowl. In another bowl, combine the milk, eggs, and melted butter. Make a well in the center of the dry ingredients and pour the wet mixture into the well. Stir until just combined. The batter will be lumpy.....do not overmix! Add the berries and the sugar and stir gently. Bake for 20-25 minutes or until a cake tester comes out clean. Makes 16-18 muffins.
Enjoy!!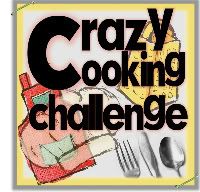 Check out all of the other entries in the search for the best blueberry muffin!
This post is linked to:
Seasonal Inspiration
-
Sweets for a Saturday
-
Scrumptious Sunday
-
Sweet Indulgences Sunday
-
Mix It Up Monday
-
Tasty Tuesday
-
Tuesday Talent Show
-
Crazy Sweet Tuesday
-
T' Time
-
Link Party
-
Tip Me Tuesday
-
Mrs. Fox's Sweet Party
-
Link It Up Wednesday
-
What's New Wednesday
-
Cast Party Wednesday
-
Sweet Treats Thursday
-
Full Plate Thursday
-
Taste This Thursday
-
Anything Goes Linky
-
Feature Friday Free-for-All
-
Friday Favorites
-
Kitchen Fun and Crafty Friday
-
Sweet Tooth Friday
-
Friday Food