Welcome to the first month of the
Crazy Cooking Challenge
hosted by Tina over at
Moms Crazy Cooking
. This month's challenge is to find the Ultimate Mac and Cheese recipe that's out there in blogland.
When I make Mac and Cheese I usually make a baked version. I like the little crunch you get on the top, and the gooeyness inside. But for this challenge I went with a stovetop version. I found this recipe for Bacon Mac and Cheese with Gruyere over at Savory Sweet Life.
This recipe could not be any easier.......but I will warn you now that it is in no way a diet-friendly dish! Luckily I made it on a night that we had friends over for dinner, and everyone agreed that it was yummy!! And it couldn't be easier....just start out with some cream and rosemary......lots of cream (I did warn you already).....reduce by half and then add all the other goodies (grated cheese, cooked macaroni, crumbled bacon, salt and pepper). Once the cheese is melted, throw into a serving dish and top with chopped chives.
Check out the other bloggers submissions for the Ultimate Mac and Cheese recipe, and vote for your favorite!
Bacon Mac and Cheese With Gruyere
1 quart (4 cups) heavy cream
4 tablespoons fresh rosemary, chopped
Salt and cracked black pepper to taste
1/2 pound bacon, diced, fried crisp and drained
1 pound elbow macaroni or short hollow pasta, cooked according to package directions and drained, reserving 3 teaspoons of pasta water
2 cups (8 ounces) Gruyere cheese, grated
Chopped chives for garnish
Place cream in large saucepan with rosemary. Add salt and pepper. Bring to a boil and keep at boil until reduced by half (this will take some time).
Stir in bacon and pasta and simmer until hot; add the Gruyere cheese and 3 teaspoons of reserved pasta water.
Stir until the cheese has melted. Garnish with chopped chives. Serve immediately.
Enjoy!!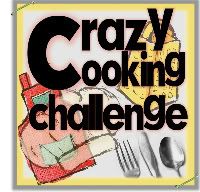 This post is linked to:
Full Plate Thursday
Turning the Table Thursday
Show Off Your Stuff
I'm Lovin' It
Friday Favorites
Friday Food
Tasty Tuesday
Tuesday Talent Show
These Chicks Cooked
Cast Party Wednesday