I missed out on last month's
Crazy Cooking Challenge
, so I wanted to be sure to get in on this month's. Tina, over at
Moms Crazy Cooking
, has selected Fudge this time around.
To be honest, I've never been a huge fudge person.....the last time I really indulged in any was several years ago while on Mackinac Island (in Michigan's U.P.).....the fudge there was fantastic! Since I've never really been a fudge person, I've never attempted to make it, so this was a first.
I decided to go with a
Chocolate Chip Cookie Dough Fudge
that I saw over at
Bake at 350
. I mean, come on......chocolate chip cookie dough fudge.......really?
This wasn't too hard to do.....the only requirement is that you use a candy thermometer so that you can judge when you get to soft ball stage. My mixture took a while to get to 242 degrees.......be patient....it will get there.
I brought this to our Thanksgiving, and it was a hit! I'm intrigued now.....I might have to try another fudge recipe for Christmas :)
CHOCOLATE CHIP COOKIE DOUGH FUDGE
Source:
Bake at 350
oil for pan
1 3/4 cup sugar
2/3 cup dark brown sugar
1/2 cup cream
1/4 cup milk
1 tablespoon corn syrup
3/4 teaspoon kosher salt
2 tablespoons unsalted butter
1 teaspoon vanilla
1/2 cup flour
1/3 cup semi-sweet chocolate chips
candy thermometer
Oil an 8x8" pan.
Bring the sugar, dark brown sugar, cream, milk, corn syrup, and salt to a boil in a medium saucepan over medium heat, stirring occasionally.
Bring to a boil, continue boiling to 242 degrees, stirring frequently.
Remove from the heat, and stir in the butter, vanilla, and flour.
Pour the syrup into a 9x13 inch pan and let sit until temperature reaches 110 degrees, about 20 minutes.
Scrape the syrup into the bowl of a standing mixer. (This may take a little muscle.)
Beat on medium speed (with paddle attachment) until fudge thickens and holds its shape (about 3 to 5 minutes). Spread into the prepared 8x8" pan and use an offset spatula to even out.
Sprinkle the chocolate chips of top, pressing gently into the fudge to hold the chips.
Let the fudge cool and set, at least 2 hours.
Store in the fridge.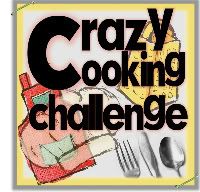 Enjoy!
This post is linked to:
These Chicks Cooked
-
Bake With Bizzy
-
Turning the Table Thursday
-
Full Plate Thursday
-
Sweet Treats Thursday
-
Show Off Your Stuff
-
Sweet Tooth Friday
-
Friday Favorites
-
Fusion Fridays
-
Anything Goes Linky
-
I'm Lovin' It
-
Fun Stuff Fridays
-
Seasonal Inspiration
-
Friday Food
-
Sweets for a Saturday
-
Sweet Indulgences Sunday
-
Holiday Food Blog Hop
-
A Themed Baker's Sunday
-
Monday, Mmmm.....Dessert
-
T' Time
-
Tea Party Tuesday
-
Link Party
-
Tasty Tuesday
-
Holly Bloggy Christmas
-
Crazy Sweet Tuesday