For this round of the Crazy Cooking Challenge (CCC) we are looking for the ultimate grilled cheese sandwich. Hellooooo? Grilled cheese sandwich?? It could be one of the yummiest foods around......no way was I going to miss this one!
I knew right away which recipe I was going to try! I've been hearing about the
Grilled Cheese Truck
here in LA for a while, and their standout Grilled Mac and Cheese with Pulled Pork. Since I haven't been able to find the truck, I figured I'd make it at home, so I was so happy to find the recipe on
Panini Happy
......it was calling my name!
This recipe calls for pulled pork, cooked in the slow cooker for 20 hours. 20 hours!!! But can we please talk about how absolutely amazing this pork ended up being?? Seriously good stuff! Absolutely worth the torture of smelling it for a whole day. Top the pulled pork with some homemade stovetop macaroni and cheese and some caramelized onions......add some bread and more cheese.........and all I can say is WOW! Not something you want to be eating everyday.......but soooo worth every calorie! Enjoy!
Grilled Mac and Cheese with Pulled Pork
Source: Food Network via
Panini Happy
Ingredients:
4 tablespoons unsalted butter, divided
4 cups prepared macaroni and cheese, warmed (see below)
2 onions, thinly sliced
Kosher salt and freshly ground pepper
1 cup barbecue sauce
2 cups prepared pulled pork (see below)
8 slices sourdough bread
12 slices sharp cheddar cheese (about 6 ounces)
Directions:
1. Spread the macaroni and cheese into an 8-inch-square baking dish to about 3/4 inch thick. Cover with plastic wrap and chill until firm, about 45 minutes. Cut the macaroni and cheese into squares that are slightly smaller than the bread slices.
2. Meanwhile, melt 2 tablespoons butter in a skillet over medium heat. Add the onions and cook, stirring, until caramelized, about 20 minutes. Season with salt and pepper.
3. Combine the barbecue sauce and pulled pork in a saucepan over low heat and cook until warmed through, about 5 minutes.
4. Preheat the panini grill or frying pan to medium-high heat.
5. Melt the remaining 2 tablespoons butter and brush on each side of bread slice. Flip over half of the bread slices; layer 1 slice of cheddar, 1 macaroni and cheese square, and another slice of cheddar on each. Top each with one quarter of the pulled pork and caramelized onions and another slice of cheddar. Top with remaining bread slices, buttered side up.
6. Working in batches, cook the sandwiches until the cheese melts and the bread is golden, about 5 minutes.
Macaroni and Cheese
Source:
Food.com
via
Panini Happy
Ingredients:
8 ounces elbow macaroni
1/4 cup butter
1/4 cup flour
1/2 teaspoon salt
1 dash black pepper
2 cups milk
2 cups cheddar cheese, shredded (8 oz.)
Directions:
1. Cook macaroni according to package directions.
2. In a medium saucepan, melt butter over medium heat; stir in flour, salt, and pepper; slowly add milk.
3. Cook and stir until bubbly.
4. Stir in cheese until melted.
5. Drain macaroni; add cheese sauce; stir to coat.
Kalua Pig in a Slow Cooker
Source:
Allrecipes.com
via
Panini Happy
Ingredients:
1 (6 lb.) pork butt roast
1 1/2 tablespoons Hawaiian sea salt
1 tablespoon liquid smoke flavoring
Directions:
1. Pierce pork all over with a carving fork. Rub salt, then liquid smoke over meat. Place roast in a slow cooker.
2. Cover, and cook on low for 16 to 20 hours, turning once during cooking time.
3. Remove meat from slow cooker, and shred, adding drippings as needed to moisten.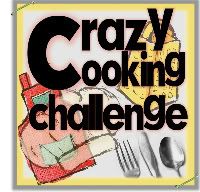 Check out what everyone else made!
This post has been linked to:
Mix it Up Monday - What Makes You Say Mmmmm? Monday - Show Me What You Got - Tasty Tuesday - Tuesday Talent Show - T' Time - Link It Up Wednesday - Tip Me Tuesday - Cast Party Wednesday - Full Plate Thursday - Show Off Your Stuff - Anything Goes Linky - Friday Favorites - Kitchen Fun and Crafty Friday - Friday Food - I'm Lovin' It - Seasonal Inspiration - Scrumptious Sunday